Frequently Asked Questions
What is Meal IQ?
---
Meal IQ is a groundbreaking intelligent meal planning and shopping app. It uses Artificial Intelligence, in particular, natural language processing, in order to help you search, plan and shop for your meals.
---
How does Meal IQ work?
---
Think of Meal IQ like your personal dietician/meal planner/shopper. Meal IQ will do the heavy lifting by doing a smart search in order to find recipes that fit your diet restrictions, food intolerance, nutrition targets, budget, taste preferences and will include items you already have in your cupboard at home. It will then take all the ingredients from your chosen recipes and automatically "translate" them to supermarket products which will send to your supermarket basket. This process only takes a couple of seconds. Forget about complex calorie counting/ food logging apps, price calculators, food diaries and of course the endless "hunt" for ingredients at online supermarket aisles.
---
Who can use Meal IQ?
---
Meal IQ was originally designed, by the Meal IQ Team, for people with severe health conditions affected by nutrition. However, by talking to more and more people, and also from our own experiences when it came down to cooking for our families, we realised how incredibly difficult it is to find the time, money and energy to search for healthy recipes that could fit to our particular diet needs, plan weekly meals and shop day after day. We came to the conclusion that although we all want the best for us and our families, our busy work schedules didn't help us sticking to nutritious meals and our shopping habits led to too much waste. So we expanded the original idea and included more types of diets, allergies, intolerances but also nutrition targets for people that want to lose/gain weight for lifestyle and health reasons. Plus, we included the cupboard feature to help us shop just the quantities we really need without going on a shopping frenzy.
---
Which diets does Meal IQ support?
---
Meal IQ supports the following diets: Vegan, Vegetarian, Gluten-Free, Nut-Free, Dairy-Free, Shellfish-Free, Egg-Free, Pregnancy-Friendly. After popular demand, we have now added 2 new diets, the 5:2 and the Mediterranean diet.
---
We follow a number of different diets in my household, can we still use Meal IQ?
---
Having to cook for people who follow different types of diets has been one of the main challenges that our Meal IQ Beta users have articulated over and over again. Meal IQ already caters for such a need. For example, one person of the household is following the 5:2 diet and another one the Mediterranean diet, Meal IQ through its advanced machine learning process, will search and find recipes that fit both diets.
---
Why am I being asked to log in my supermarket account password and how can I be sure that my supermarket account won't be compromised?
---
Log in your Supermarket account password and email is essential if you want to use Meal IQ to shop for your products. Meal IQ uses state- of the- art security measures. All your personal information is anonymized and encrypted. Meal IQ never stores your supermarket passwords or shares your personal information with third parties. In addition, as an extra safety step, Meal IQ will never complete the checkout from your supermarket account. It will send your products to your online basket but you have the final say on whether or not you want to buy them, change them or continue your shopping for other products you might want.
---
What if I don't want to shop online?
---
We absolutely understand that doing online shopping is not everyone's cup of tea. You can still use Meal IQ to find recipes that fit your criteria and Meal IQ will generate the shopping list with all the products you will need. Then you can have the list emailed to you and continue with your shopping in a way you find most convenient.
---
How can I search for my meals?
---
To Search for your meals set your price, taste preference, servings, number of meals, diet, advanced nutritional targets and click the Search button. Click the video below for a quick tutorial.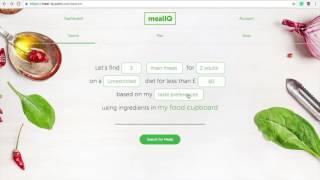 ---
How can I shop my products?
---
All you need to do to shop your products is to click the checkout button in shop page and then put your supermarket account information. Here is a quick video showing how you can do this.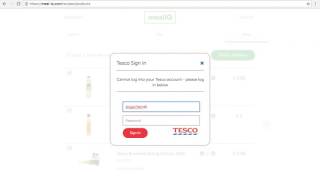 ---
How can I put items in my cupboard?
---
You can put items in your cupboard by clicking the links that are underneath every product at shop page or directly add/remove them from My Cupboard page. Click the video below to check how is done.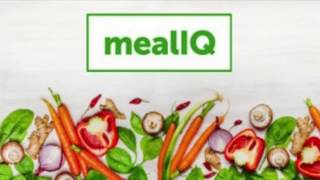 ---
How can I view my planned meals?
---
You can view your planned meals simply by clicking the View My Planned Meals link in Dashboard page. Have a quick look at it by clicking the video below.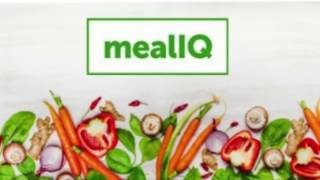 ---
---